Same Day, New Teeth Defined
Many patients who suffer from advanced dental disease, or who are unhappy with their removable dentures, are afraid to seek treatment because they are concerned that treatment will be costly, time-consuming and painful. The SAME DAY, NEW TEETH treatment approach is designed specifically for these patients, to provide them a healthy, stable and esthetic result with a cost-effective, efficient, and comfortable procedure.
The first step is a consultation where your doctor will assess the health of your mouth and jaw bones and determine if you are a good candidate for this procedure. Afterwards, a tailored treatment plan will be determined that best suits your needs to ensure a successful outcome.
At your surgical appointment, your doctor will administer anesthesia to ensure you are comfortable throughout the entire process. After removal of any remaining unhealthy teeth, multiple dental implants will be placed into the jaw bone and a temporary bridge will be placed on the implants, allowing you to leave the appointment with a new complete smile.
After several months of healing, the implants will be fused to the jaw bone and be ready to have the final permanent bridge made. At the completion of treatment you will have a full set of natural-looking, fully functional set of teeth.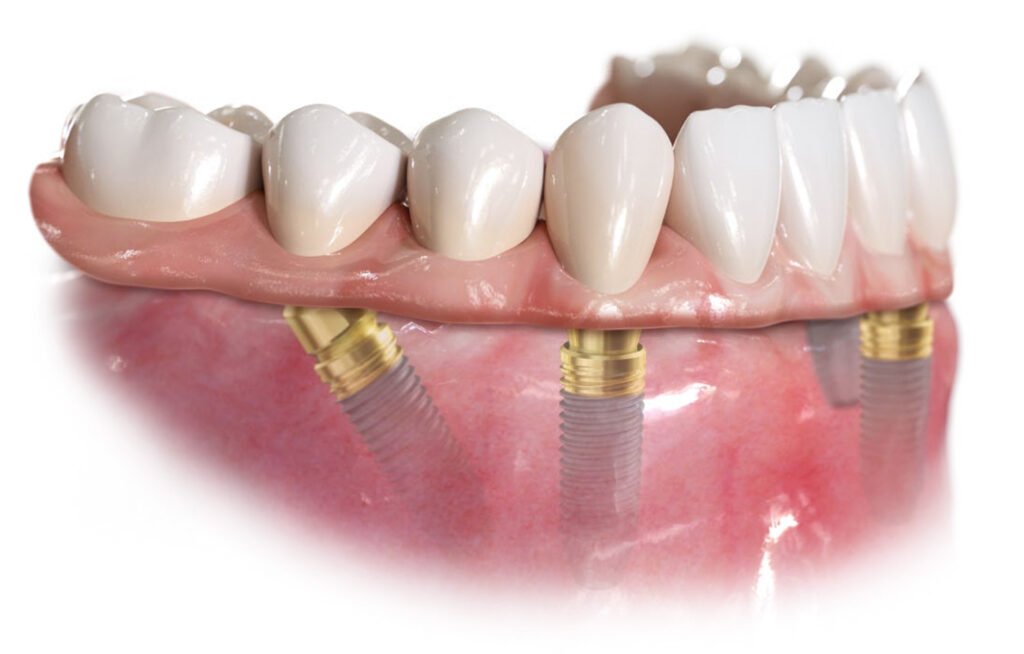 Same Day, New Teeth Gallery
All on 4 Treatment Concept
What is the All-on-4 Treatment Concept?
Previously patients who suffered from advanced dental disease would need to undergo very lengthy treatment in order to have their teeth replaced with dental implants. Often times treatment would take over a year to complete. With the All-on-4 treatment concept, replacing failing teeth with dental implants has been streamlined to a fast, effective and affordable process.
Who is a candidate for All-on-4?
Patients who are currently wearing dentures or who suffer from advanced dental disease are both potential candidates for the All-on-4 treatment concept. At your consultation visit, a 3D X-Ray will be taken to determine if you are an appropriate candidate for this procedure.
What is the process of the All-on-4 treatment?
After careful planning, all of the remaining failing teeth are removed, at least four dental implants are placed into the jaw bone, and a temporary bridge is made all in one appointment. This temporary bridge is worn for 3 months while the implants heal and are ready to be restored with a permanent bridge. Once the implants are healed completely, the temporary bridge is removed, impressions are made and the final bridge is fabricated.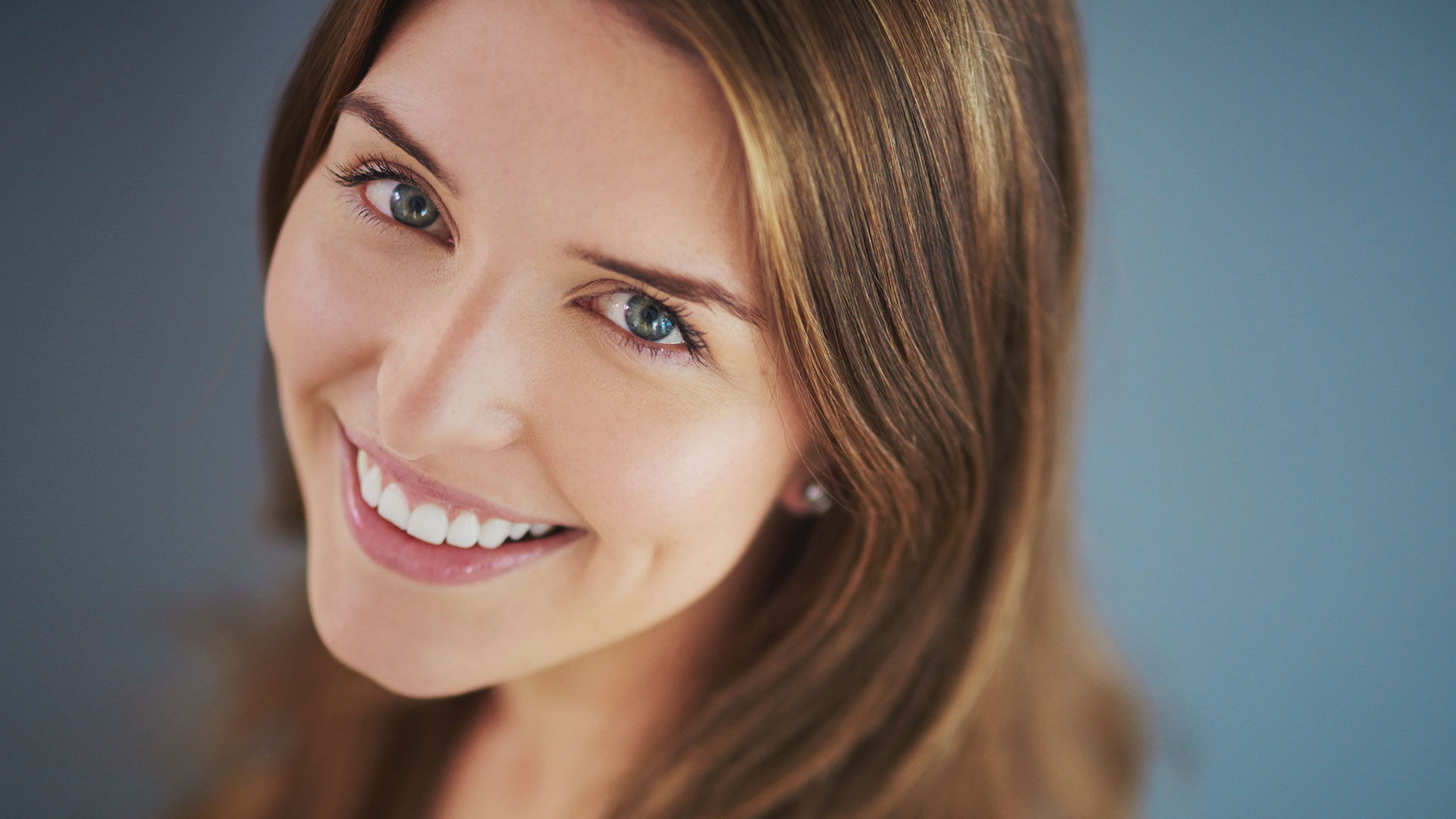 Why Amsterdam Dental Group
All of your dental implant needs all under one roof
Be treated in a boutique private practice setting – not a clinic, not a center, not a chain
All of our doctors are dual trained specialists in both the placement and restoration of dental implants (periodontists and prosthodontists)
Multiple or full teeth replacement with SAME DAY, NEW TEETH
University of Pennsylvania Trained Specialists
Frequently Asked Questions
Am I a candidate for Dental Implants?
Most people with missing or failing teeth can benefit from tooth replacement using dental implants. Whether it is a single missing tooth, multiple missing teeth, or all teeth are missing there are procedures and techniques to help you replace your missing teeth, restoring function, health, and esthetics.
Is the dental implant procedure painful?
At Amsterdam Dental your health, safety, and comfort are our primary concern. Our goal is to make the entire procedure pain free. In addition to complete numbness during the procedure we offer the option of additional anesthesia techniques, including, nitrous oxide, oral and i.v. sedation. This can be discussed at your consultation visit.
I don't want to leave without teeth, will I have teeth when I leave the office?
Yes, you will always leave our office with teeth. With, SAME DAY, NEW TEETH, not only will you have teeth after the implant procedure, it is possible to make a significant improvement to your smile, and function of your teeth, the day of the implant procedure.
Why Amsterdam Dental?
We believe implant procedures are performed best by dental specialists. Dental Implants are 2 part procedures: 1 part surgical (implant placement) and 1 part prosthetic (making new teeth). All of our dentists are Dual trained dental specialists. Meaning we are all specialists in surgery (Periodontists) and making teeth (Prosthodontists). This makes us uniquely qualified to perform dental implants. There is no other office with 7 dual trained Periodontal Prosthodontists like Amsterdam Dental. We offer SAME DAY, NEW TEETH, one location, and every dentist dual trained.
What does SAME DAY, NEW TEETH cost?
The exact amount can only be determined at the time of consultation. The consultation will allow us to examine each individual situation and offer a customized solution for each patient. We offer a no fee consultation so you can learn about your options. When it comes to payment for the procedures, we offer flexible payment and financing options.
100 South Broad Street
Suite 2000
Philadelphia, PA 19102
215-568-8130
Philadelphia Office Hours:
Mon-Thurs: 8:30 a.m. to 5:00 p.m.
Friday: 8:30 a.m. to 4:00 p.m.
1800 East Lancaster Avenue
Suite G
Paoli, PA 19301
610-651-5611
Main Line/Paoli Office Hours:
Monday: 8:00 a.m. to 5:00 p.m.
Tuesday: 9:00 a.m. to 6:00 p.m.
Wednesday: 8:00 a.m. to 5:00 p.m.
Thursday: 7:30 a.m. to 5:00 p.m.
Friday: 8:00 a.m. to 3:00 p.m.